Angelica Root Essential Oil for women

Angelica Essential Oil contains ferulic acid and artemisinolide. Using extraction method, it is brown and clear oily liquid with a special strong smell of angelica.
Angelica root oil has been a traditional Chinese medicine for promoting blood circulation since ancient times. It has the effects of invigorating blood, regulating menstruation and pain, and moisturizing the bowel. Angelica oil acts on the skin to promote the production of hemoglobin and red blood cells, dispel yellow and rejuvenate the skin, and achieve the effect of whitening and removing spots.
Angelica Knowledge:
Angelica is a vigorous perennial plant. The flowers are small yellow-green star-shaped flowers that grow in flat clusters in midsummer. Leaves: dark green, with lobed triangular to rhomboid leaflets. Angelica is also known as Lovage, a perennial herb that grows in the mountains. Its leaves are fragrant and its stem is 2 meters high. The tender stems are edible, and the rhizomes can be used as medicine. It has the effects of sweating and antipyretic.

Description:
Also known as the 'holy spirit root' or 'oil of angels', Angelica oil's healing powers were considered so strong as to be thought of Divine origin by Europeans. Angelica's history of use spans the entire globe. Stems of the plant were chewed during the plague of 1660 to mitigate infection; when burned, the seeds and roots were thought to purify the air. Angelica is said to bloom on the day of Michael the Archangel and on that account is used as an agent against evil spirits and witches.

Historically, Angelica is referred to as a purifying agent. Missourian tribes smoked it. The Alaskan Aleut peoples boiled the roots for application to both internal and external wounds in order to speed the healing process. The Chinese use at least ten types of Angelica. In fact, Angelica's reputation for support there is second only to Ginseng. Even Plato wrote about Angelica in reference to the legends of Atlantis. With such a long history of consistent praise, Angelica Root Essential oil is a key addition to your aromatic toolbox.

Angelica Root Essential Oil blends well with: Patchouli, Opopanax, Cistus, Clary Sage, Oakmoss, Vetiver and all Citrus oils.

Uses:
Widely used in various kinds of high-quality daily essence and edible essence.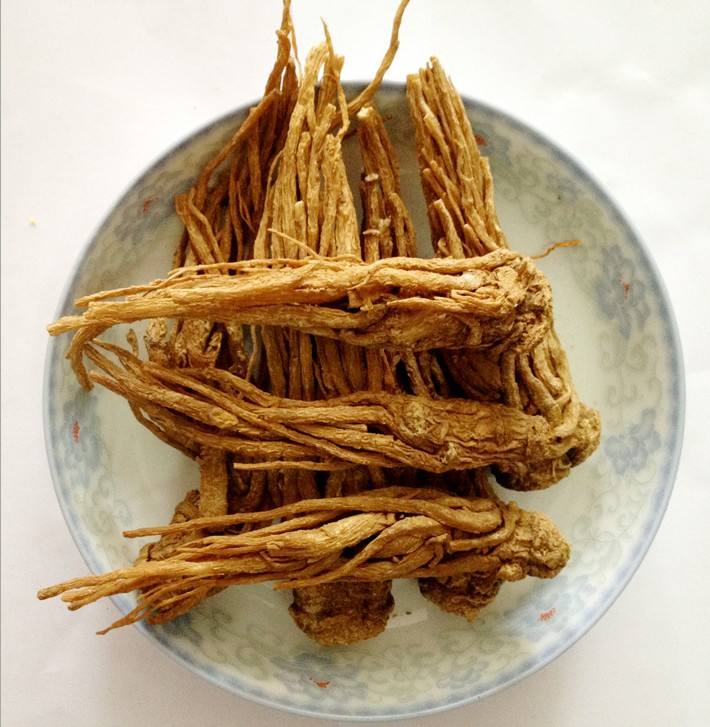 Caution:
For external use only. Other than aromatherapy, dilute with a carrier oil. For topical use, rub a very small amount on the inside of your elbow area to test for any allergic reaction before use. Keep out of the reach of pets. Essential oils can be potentially toxic to pets at certain concentrations. Cats can be especially sensitive to essential oils. Avoid contact with eyes, keep out of the reach of children, and far away from fire.. If pregnant, consult with your health care provider before use.
FAQ:
1.What is an essential oil?
Essential oils are any plant-based, volatile oil that contains a mixture of chemical compounds and have an aroma characteristic of the plant. Commonly used essential oils are eucalyptus oil, clove oil, tea tree oil and aromatherapy oils.
Vaporiser solutions used in steam vaporisers often contain one or more essential oils in lower concentrations to those used in aromatherapy.
2.What are essential oils used for?
Essential oils are commonly used in aromatherapy to bring about mental and physical wellbeing. Aromatherapy is the practice of blending different therapeutic essential oils to stimulate a desired response. Essential oils can be applied or massaged into the skin, inhaled or immersed in water.
While aromatherapy has been practiced for centuries in various cultures, it has not yet been properly evaluated for medical effectiveness. However, it remains a popular complementary therapy for helping with certain health conditions.
Examples include:
Eucalyptus oil: nasal decongestant, disinfectant.
Clove oil: toothaches.
Tea tree oil: antifungal, antibacterial, antiviral properties.
Peppermint: digestive disorders.
Lavender: anxiety, insomnia and restlessness.
Specifications can be customized by customers.

Looking for ideal Angelica Root Oil Manufacturer & supplier ? We have a wide selection at great prices to help you get creative. All the Angelica Archangelica Essential Oil are quality guaranteed. We are China Origin Factory of Benefits of Angelica Root Essential Oil. If you have any question, please feel free to contact us.